Flood concerns over Everest's picturesque glacial lakes
Comments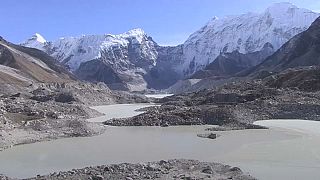 Formed in the shadow of Mount Everest, the turquoise depths of Nepal's Imja glacial lake would be a breathtaking miracle of nature to behold - were they not a portent of catastrophic floods.
Scientists warn that as climate change causes Himalayan glaciers to melt at an alarming rate, lakes like Imja could swell further and eventually collapse, triggering a terrifying deluge in Nepal, an impoverished nation at the mercy of a warming planet.
Those tasked with staving off disaster fear a 'glacial lake outburst flood' - sending torrents of water, mud and rock hurtling downstream -- could reach as far as Nepal's densely populated southern plains, wiping out roads, vital energy projects and entire villages in its path.