Facebook group helps single gilets jaunes 'find their soulmate'
Comments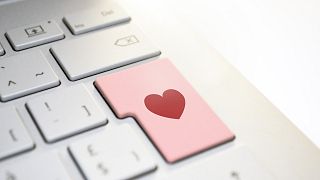 -
You can find love in the most unexpected places, but for some, they're hoping it may be at a protest.
Members of France's 'gilets jaunes' (yellow vests) protest movement believe they may be able to find love in solidarity.
Two women in the town of Landes, in southwestern France, created a Facebook group called "Adopte un gilet jaune 40" (Adopt a yellow vest) — a play on words from French dating site "Adopte un mec" (Adopt a guy). The number 40 represents the city's department, located near the Spanish border.
The Facebook group started with 20 people on Saturday and had grown to more than 2,000 members as of Monday.
The description on the page says the group was created to bring together single 'gilets jaunes', who were hoping to meet their soulmate at the demonstrations.
For several weeks, the 'gilets jaunes' have taken the streets across France, fighting on a multitude of issues from the carbon tax hike to the rising cost of living.
Over the weekend, two protesters tied the knot while donning their fluorescent vests.