Terrorism deaths down but far-right attacks are rising, says report
Comments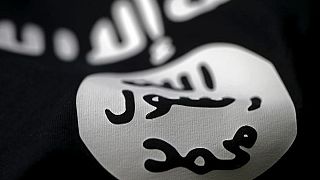 Overall deaths from terrorism are on the decline for the third consecutive year, the Global Terrorism Index noted in its 2018 report. 
However, "the threat of far-right political terrorism is on the rise".
The largest decline was reported in Iraq and Syria, which was attributed to the fall of the so-called Islamic State (ISIL). 
A similar pattern was observed in Europe, which saw the number of deaths drop 75% between 2016 to 2017, and was on course to continue the trend in 2018.
ISIL was also marked as the deadliest terrorist group in the world, despite a recent deterioration of its power.
Europe and terrorism statistics
The report noted that while terrorism deaths were down overall, impact was still widespread.
In Europe, there was a marked increase in terrorist incidents, despite a fall in deaths, which the report said was an indication of ISIL's dwindling ability to plan large-scale attacks.
A link between western Europeans with a criminal record and their vulnerability to being radicalisation was also found.
"There is a growing body of evidence which indicates that people in western Europe with a criminal background may be especially susceptible to alignment with extremist beliefs, radicalisation, and possible recruitment by terrorist groups," the report said.
"Most of the studies conducted in western Europe find that more than 40% of foreign fighters and those arrested for terrorist activity have some form of criminal background."
Noting the recruitment pattern as a concern for western Europe, the report warned it may become particularly apparent "with the number of returning foreign fighters expected to grow in the years ahead as ISIL continues to crumble in Iraq and Syria."
Far-right political terrorism 'on the rise'
Significantly, there was a reported rise in the threat of far-right political terrorism, which has been amplified by online platforms, the report said.
Between 2001 and 2014, there were 20 reported attacks by far-right individuals or groups in western Europe. 
This was compared to the three years from 2014 to 2017, where there were a reported 61 attacks.
Key takeaways from the report
Global deaths from terrorism are on the decline

A decrease in deaths attributed to the deterioration of the ISIL

Despite its decline in power, ISIL is still the deadliest terrorist group

Number of deaths from terrorism in Europe has fallen 75%

In western Europe, less than 10 deaths from terrorism were reported between January-October 2018

Turkey, France, Belgium and Germany recorded the most significant fall in terrorism-related deaths

Only the UK, Spain, Sweden, Finland and Austria recorded increases in terrorism-related deaths

Foreign fighters returning to Europe now pose a large threat as the power of ISIL continues to decline

The threat of far-right political terrorism is on the rise