British MP reveals HIV positive status ahead of World AIDS Day
Comments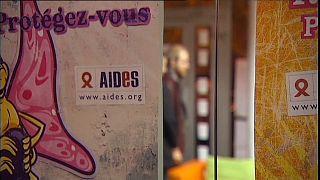 A British member of parliament has been applauded in the House of Commons after revealing he is HIV Positive.
Labour MP Lloyd Russell-Moyle spoke out ahead of World Aids Day on Saturday, and his colleagues have called his speech brave and moving.
"I wanted to be able to stand here in this place and say to those who are living with HIV that their status does not define them," said Russell-Moyle, who has been an MP since 2017.
"We can be whoever we want to be, and to those who have not been tested, maybe because of fear, I say to you: it is better to live in knowledge than to die in fear."
The end of his speech was met with a standing ovation.
A recent study by the European Centre for Disease Control and the World Health Organization showed that the number of new diagnoses in Europe spiked in 2017, particularly in Eastern Europe.
Eastern Europe saw 51.1 new cases diagnosed per 100,000 people, significantly higher than in the West, which had a rate of 6.4 new cases per 100,000 people, according to the report. Central Europe's rate was 3.2 diagnoses per 100,000 people.