Net migration of EU citizens to UK hits 6-year low
Comments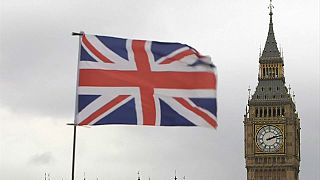 Arrivals from the EU to Britain are at their lowest level since 2012, extending a decline seen since Britain voted to leave the European Union in 2016,
But according to the latest figures from the Office for National Statistics, net immigration to the country rose in the first half of 2018.
Data covering the year to June showed net migration to Britain of non-EU citizens rose to a record 248,000 in the year to June 2018 - the highest since 2004, thanks to a surge in student numbers.
The number of EU citizens moving to Britain, minus those leaving, dropped to 74,000 over the period, its lowest since late 2012 and down 28 percent compared with the year to June 2017.
"These latest statistics highlight the continuing trend of falling net EU migration amid growing shortages across all skills levels in the UK," said Matthew Fell, chief UK policy director at the Confederation of British Industry.
An analysis of different Brexit scenarios published by the government on Wednesday showed losses to economic growth would worsen significantly if net migration from EU citizens was to fall to zero.
The figures showed a net fall in immigration from the eight eastern European countries that joined the EU in 2004, hundreds of thousands of whose citizens moved to Britain over the past decade.
However, tens of thousands of immigrants continued to arrive from the EU's two poorest members, Romania and Bulgaria, whose citizens have only been able to work legally in Britain on an unrestricted basis since 2014.
Overall net migration, combining EU and non-EU citizens as well as a net outflow of 49,000 citizens, stood at 273,000 in the year to June 2018.
Euronews correspondent, Isabelle Kumar crunches some of those figures: