Brexit case thrown out of EU's top court
Comments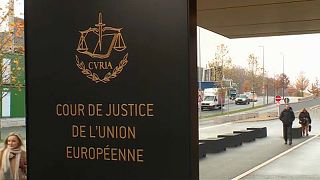 The EU's top court has thrown out a case arguing that the process triggering Brexit was illegal.
Thirteen British citizens residing in EU countries asked the General Court in Luxembourg to annul the decision of EU governments to authorise the opening of negotiations on Brexit.
The UK citizens had argued, they were denied a vote in the referendum due to living outside the country for more than 15 years.