Good news! GDPR 'doesn't ban letters to Santa'
Comments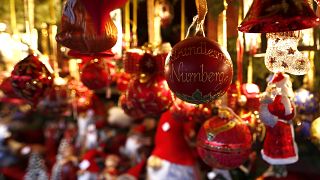 -
Officials in the German town of Roth have stopped children from putting their Christmas wishes on a public tree because it would violate the EU's data protection laws, according to German news channel and website Welt.
However, a spokeswoman from the EU Commission told POLITICO Brussels Playbook that it was not the case.
"Santa Claus should have the contact details of a family in order to deliver the presents indicated on the wish list he received — provided the parents agree, in case of minors.
"These have been the rules for the past 20 years and the General Data Protection Regulation has not changed this situation," she said.
Euronews contacted the EU Commission to confirm the statement and they referred us to the above comment already provided by their colleagues in Brussels.
Welt said putting Christmas wishes on a tree in Roth has been tradition for years.
It said town officials are now looking for another solution to connect children with wish-fulfillers.
Euronews has contacted Roth council for comment.