Watch how MPs reacted to May's Brexit speech in Parliament
Comments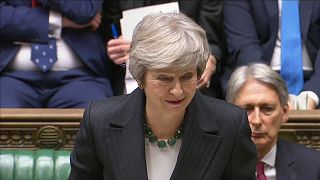 When Theresa May headed to parliament to defend a Brexit agreement which had already lead to the resignations of several key members of her government, including the man responsible for helping negotiate it, she wouldn't have expected an easy ride.
As she delivered her opening lines, she was interrupted several times, facing incredulity as she explained her view of the deal.
May pressed on with her address, before facing hostile questions from both sides of the debate.
Opposition to the Brexit deal was in expressed in the overwhelming majority of statements delivered by MPs after the prime minister's speech.