Stan Lee: tributes pour in for comic legend
Comments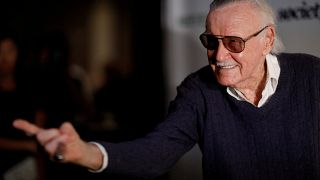 Tributes have poured in for the American writer and comic creator Stan Lee, who died on November 12th at the age of 95.
More than anybody else, Lee transformed the comic industry into a pop-culture powerhouse.
Some of his most well-known creations, such as the Hulk, X-Men, Spider Man, Captain America, Black Panther, the Avengers and Thor would go on to dominate the film industry and gross billions of dollars at the box office.
In addition to creating a universe of memorable characters, the President of Marvel, championed equality and diversity.
Some of the most standout tributes came from artists who had played Lee's most famous creations.
Actor Robert Downey Jr, who played Iron Man, wrote: "I owe it all to you, Rest in Peace Stan." while Deadpool actor Ryan Reynolds posted on Twitter "RIP Stan. Thanks for everything"
Venom is the latest film based on a Marvel Comic, and actor Tom Hardy, who plays the character posted a photo of him and Lee on set.
Actor Hugh Jackman, who played Wolverine in the X-Men films, as well as in solo movies, also posted a photo of him and Lee together. As did actor Chris Pratt, who stared in Guardians of the Galaxy.