France will 'experiment' with monitoring taxpayers' social media accounts to prevent fraud
Comments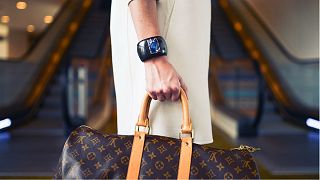 France's tax office will next year "experiment" with monitoring the social media accounts of taxpayers to combat fraud, minister Gerald Darmanin has announced.
Darmanin, minister of public action and accounts, made the comments to national TV channel M6 in a programme set to be broadcast on November 11, according to Le Figaro.
The trial will concern "personal accounts since they are public" on social networks and will be monitored for signs that could point to tax fraud, for example, "signs of a standard of living inadequate with reported income".
In practice, the administration will be able "to notice if you have your photo taken many times with a luxury car when you can't afford one", said Darmanin. 
"Perhaps your cousin or your friend lent it to you, or maybe not," he added.
He said the experiment would probably be implemented in early 2019, at the same time as the creation of a new "tax police force" in the country — a provision of the October 24 law.
France will see its income tax system shift to a pay-as-you-earn scheme from January.