Belt buckle shaped like grenade causes security alert in Spain
Comments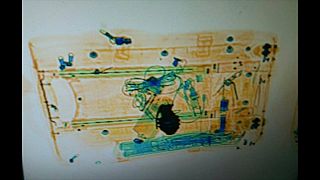 Hundreds of people were evacuated from train stations in both Barcelona and Madrid after a belt buckle in the shape of a grenade showed up on an x-ray machine.
The incident occurred on Wednesday at around 8am at Barcelona's Sants railway station. Security officers raised the alarm after spotting the object in a suitcase in the scanner.
Scanners are used at most Spanish train stations before anyone can go onto the platforms.
After the station was evacuated, two trains were then searched by the Catalan regional police force, the Mossos d'Esquadra, but it was then confirmed that the item posed no threat. 
The woman and her suitcase then traveled to Madrid, where the same thing happened again.
Spain's national police said on Twitter: "Our officers have carried out the appropriate checks at Madrid's Atocha station and found it was a false alarm."
The company that manages Spain's railway stations, Adif, said they were looking into the incident.