Italy leaving euro would be 'suicide' but other fallout looms - EU's Juncker
Comments
By Reuters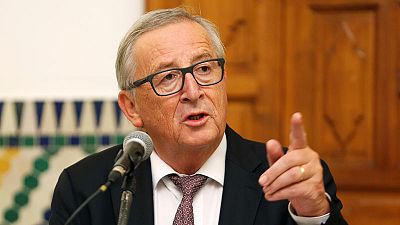 -
VIENNA (Reuters) – There is no danger that Italy will abandon the euro as that would be suicidal but Rome's disregard for European Union budget rules "will have consequences", European Commission President Jean-Claude Juncker said in remarks broadcast on Friday.
Italy's government has drawn up a draft budget for 2019 that includes a budget deficit of 2.4 percent of GDP. The European Commission has rejected it, saying the deficit is too high, and has called on Rome to change its fiscal plans.
"I do not see that danger because no one commits suicide," Juncker told Austrian broadcaster ORF when asked if Italy would abandon the euro, but he did expect fallout from the budget dispute.
"For the first time someone is saying the (EU budget) rules are of no interest to us. That will have consequences," he said.
Asked what those consequences were, he said Rome has to answer the Commission's questions by mid-November "and then we will see".
"Many Italians want to remain a member of the European Union, a growing number of Italians also clearly support the euro because Italians … notice, feel, know, sense that the euro protects them, too. And in terms of arguments we will move in that direction," he said.
(Reporting by Francois Murphy; Editing by Alison Williams)