German state Hesse finally abolishes death penalty
Comments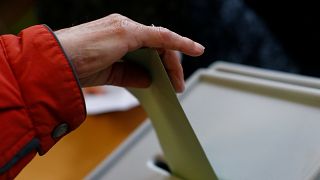 A region in Germany has this week formally abolished the death penalty — and with it fixed a quirk of history.
Hesse, which includes the financial powerhouse Frankfurt, held a referendum on changes to the state's 1946 constitution.
Provisional results, published on Thursday, revealed that 83.2% of voters backed the removal of capital punishment from the text.
While the death penalty has remained on Hesse's constitution since 1946, in practical terms it has long been outlawed.
That's because it was abolished countrywide three years later by Germany's new federal constitution.
Between 1946 and 1949, two people were given the death penalty in Hesse but both sentences were later downgraded.
The vote saw other changes to the region's constitution, including strengthening the rights of the child, gender equality and data protection.
Hesse now has "a modern Constitution, adapted to the realities of the 21st century," said Volker Bouffier, who heads the government of the region.