Can a Country Ban Students From Kissing, Even at Home? | NBC Left Field
Comments
By Matt Danzico, NBC Left Field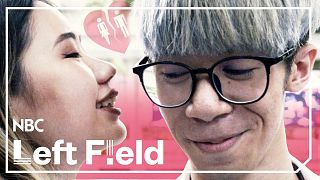 Thailand passed a regulation in 2005 banning "public displays of affection" for all students in the country.
But now Thailand's ministry of education has introduced an amendment to that regulation, meaning displays of affection may soon be illegal for students in public as well as private spaces.
Watch the video above to see the full story.
See more from NBC News' Left Field documentary team:
The Mariachi Who's Bringing Internet to Detroit
Can the 'Mad Russian' Cure Your Addiction?