Raw Politics: Italian budget, EU immigration, Brexit talks
Comments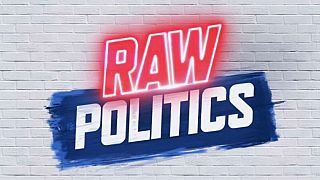 On Raw Politics this Wednesday:
The Italy-European Commission battle continues:
Last week, the European Commission (EC) rejected the Italian government's high debt budget proposal. This marked the first time the EC sent a member state back to the drawing board.
The EC gave the Italian government three weeks to provide an alternative proposal. Meanwhile, the country's gross domestic product — an indicator of economic growth — has stalled.
A looming humanitarian crisis:
There are an estimated 5,000 people at the Bosnian-Herzegovinian border trying to enter Croatia. As winter looms, so does a humanitarian crisis. Euronews' Hans von der Brelie is reporting from the border while our panel debates how the EU should tackle immigration.
Brexit talks resume:
The Brussels summit earlier this month proved unfruitful toward securing a Brexit deal. As talks resume, citizens' rights are topping the agenda while the EU and Britain have failed to reach an agreement on the Irish border as yet.
Other topics discussed in this episode include an ad campaign against paramilitary-style attacks and French President Emmanuel Macron's dipping approval ratings with guests including journalist Brian Maguire, British MEP John Procter, Portuguese MEP Maria João Rodrigues and more.