Position of crashed Lion Air jet may have been located
Comments
By Associated Press with NBC News World News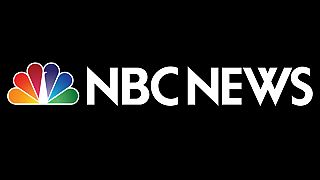 JAKARTA, Indonesia — A massive search effort has identified the possible seabed location of the crashed Lion Air jet, Indonesia's military chief said Wednesday, as experts carried out the grim task of identifying dozens of body parts recovered from a 15-nautical-mile search area.The two-month-old Boeing plane plunged into the Java Sea on Monday just minutes after takeoff from Jakarta, killing all 189 people on board."Based on the presentation of the head of the National Search and Rescue Agency, the coordinates of the suspected body of the aircraft have been found. We will send a team there to confirm," said Hadi Tjahjanto, commander of the Indonesian National Armed Forces.The disaster has reignited concerns about safety in Indonesia's fast-growing aviation industry, which was recently removed from European Union and U.S. blacklists, and it has raised doubts about the safety of Boeing's new generation 737 MAX 8 plane.
Boeing Co. experts are expected to arrive in Indonesia on Wednesday, and Lion Air has said an "intense" internal investigation is underway in addition to the probe by safety regulators.Locating the fuselage would bring the search effort closer to finding the airplane's flight recorders, which are crucial to the investigation.Data from flight-tracking sites show that the plane had erratic speed and altitude in the early minutes of a flight on Sunday and on its fatal flight Monday. Safety experts cautioned, however, that the data must be checked for accuracy against the plane's "black boxes," which officials are confident will be recovered.
News
Passengers on the flight from Bali to Jakarta on Sunday have recounted problems that included a long-delayed takeoff for an engine check and terrifying descents in the first 10 minutes in the air.Lion Air has said that maintenance was carried out on the aircraft after the Sunday flight and that a problem, which it didn't specify, was fixed.