Raw Politics: Merkel's exit, air quality, Brexit coin
Comments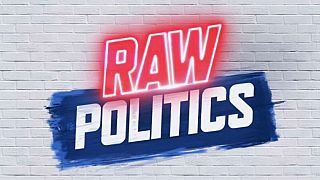 On Raw Politics this Tuesday:
An air quality east-west divide:
An EEA report highlight's an east-west divide in Europe with regards to poor air quality with Macedonia ranking lowest on the continent.
End of an era:
What will the EU look like after Merkel? The panel discusses this and more after Angela Merkel's announcement that she will be stepping down as German Chancellor in 2021.
Denmark hits back against White House:
Denmark has hit back against White House claims that Nordic nations have lower living standards than the United States.
Other topics discussed in this episode include a planned commemorative Brexit coin and free scooters at the EU Parliament, with guests including Roland Freudenstein, Policy Director at Martens Centre, James Crisp from The Telegraph, Dr Maria Neira of WHO and more.