From the financial crisis to the migration crisis — Merkel's legacy | Raw Politics
Comments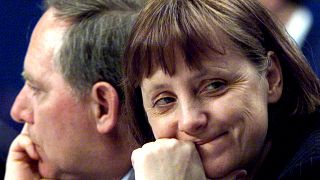 Copyright

REUTERS/Michael Urban/File Photo
For many, Monday's announcement by Angela Merkel that she would step down as chancellor of Germany in 2021 signals the end of an era.
She has been at the country's helm for 14 years, holding office while France saw presidents from Chirac through to Macron.
Merkel was a central figure throughout the financial and migration crises but now we have an end date to her time as chancellor and leader of the CDU.
The cube team takes a look at Merkel's legacy and reactions in Germany after "Mutti" announced she would be stepping down.