Brexit deal 95% done says Theresa May
Comments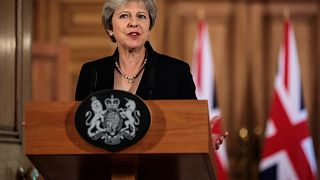 British Prime Minister Theresa May has told MPs 95% of the terms of the terms in which the UK leaves the EU have been agreed on. 
However, the Irish border remains an issue and what she called a "considerable sticking point".
May said she is prepared to "explore every possible option" to break the deadlock in Brexit talks.
The  European Parliament Brexit's co-ordinator Guy Verhofstadt has said the withdrawal agreement was 90% complete, rather than the figure of 95% given by May.
Verhofstadt added that the Irish border remains the biggest issue, but told a committee in Strasbourg he was confident a deal could be agreed before the EU summit in December.
Theresa May has urged the EU to do more to ensure commitments to avoid a hard border between Northern Ireland and the Republic of Ireland were honoured by whatever means necessary.
The UK Prime Minister has previously said that one idea is to extend the UK's transition period beyond 2020, but she said this was "undesirable" and would have to end "well before" May 2022.
But those in favour of Brexit are concerned that a longer transition period would further delay the moment of the UK's proper departure from the EU, and could cost billions in terms of extra payments.