Raw Politics: Should the EU follow Merkel and cut trade with Saudi?
Comments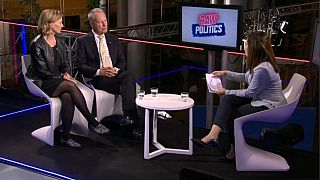 On Monday's Raw Politics the panel discussed the latest on the death of dissident journalist Jamal Khashoggi, as Saudi admitted he was murdered in the Consulate in Istanbul.
The EU will discuss on Tuesday how to react to Saudi, as German Chancellor Angela Merkel encourages other European countries to also freeze arms deals and trade deals with the kingdom.
German MEP Hans-Olaf Henkel told the show the Saudi leadership and people should be punished through sanctions.
Henkel was joined by MarietJe Schaake, a Dutch MEP.