Saudi investment summit in crisis after journalist dissappearance
Comments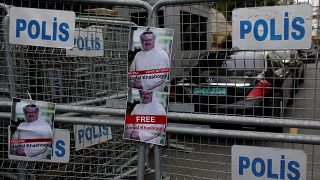 Many high profile business and media groups have pulled out of a Saudi investment summit after the disappearance of journalist Jamal Khashoggi. This comes after audio and video recordings had captured the moment of the journalists' murder in Istanbul. That's according to US officials.
The 60-year-old journalist has not been seen since entering the Turkish consulate. He was known for his criticism of the Saudi government,
Turkey alleges that a group of hit men was sent to kill Khashoggi and transport his body away in a van.
Saudi Arabia's interior minister has dismissed the accusations.