Nine climbers feared dead in Himalayas
Comments
By Reuters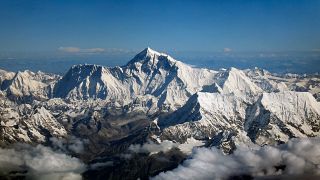 -
A group of five South Korean climbers and four Nepali climbers and porters has been reported missing after a storm hit a camp on a Himalayan peak in west Nepal, officials said on Saturday.
Tourism Ministry official Rameshwar Niraula said the storm struck the group at the base camp of Mount Gurja, a mountain of 7,913 metres (25,961 feet), on Saturday. The official said the camp had been destroyed.
Wangchu Sherpa, head of the Trekking Camp Nepal agency that provided local support to the South Korean team, said the camp had been devastated, citing the pilot of a rescue helicopter that was sent to look for the missing group on Saturday morning.
Niraula didn't disclose the names of the missing climbers and porters and gave no further details of the incident, which involves the largest group to be hit by a climbing accident in Nepal in two years.
The area lies about 216 km (130 miles) northwest of Kathmandu in the region where the world's seventh-highest mountain, Dhaulagiri, is located.
Wangchu Sherpa, of the Trekking Camp Nepal agency, said the rescue helicopter sent to look for the climbers could not land due to poor visibility.
"Our rescue operation is continuing and we are trying to find details," he told Reuters, without identifying the missing.
Nepal is home to eight of the world's 14 highest mountains including Mount Everest, and the autumn climbing season is now at its peak. Income from foreign climbers is a major source of revenue for the cash-strapped nation.