World Mental Health Day: Women suffer more from depression than men in EU countries
Comments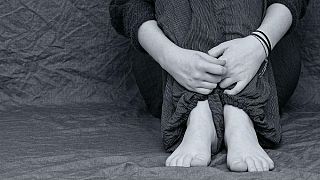 Copyright

Pixabay/Anemone123
Women suffer more from chronic depression in the EU member states than men, according to new data released by Eurostat for World Mental Health Day.
The proportion of women experiencing depression peaked in Portugal with 17.2% while the percentage of men that reported having the illness was highest in Ireland with 10.8%.
Romania reported having the lowest share of women (2%) and men (1%) with chronic depression.
When looking at the total population, Western European countries reported the highest shares of people suffering from depression. Ireland has the highest share (12%) followed by Portugal, Germany, and Finland.
Eastern European countries had the lowest shares of people reporting depression. The Czech Republic, Bulgaria, and Romania all had less than 4%. Slovenia's population is the one that reportedly suffers the most from depression in that region.
In the EU region, the World Health Organisation (WHO) reported that mental health problems such as depression were some of the main causes of disability and early retirement and a major burden on countries health policies.
Depression, according to the WHO, is also a risk factor for physical diseases such as heart problems, diabetes, and cancer.
Depression closely linked to high suicide rates
The illness is also closely-linked to suicide, said the WHO, "suicide rates in the European region are very high compared with other parts of the world."
The nine countries with the highest suicide rates in the world are all in the European region, they added.
Depression ranks high among EU's youth
In a separate report, the WHO found that depression was among the top five mental health problems European youth experience.
Margaret Barry, professor of health promotion and public health at the National University of Ireland Galway, said in an interview that social and emotional learning (SEL) programmes like the ones implemented in the United States have proven to make a lasting improvement in young people's "social and emotional well-being [...] and reduce the risk of depression, anxiety, stress, and problem behaviours".