'It's information fallacieuse not fake news', say French language police
Comments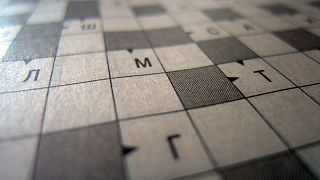 One of Donald Trump's most-popular catchphrases has crossed linguistic barriers into Europe and beyond.
The use of 'fake news' has spread well beyond the Anglophone world — most recently when Ronaldo used it to deny rape allegations.
But for language police in France, it's one English phrase too far.
The Commission for the Enrichment of the French Language (CELF) suggested countrymen should use "information fallacieuse".
It also put forward "infox": a compound of 'information' (the French word for news) and 'intoxication' (poisoning).
"The Anglo Saxon expression fake news, which refers to a range of things that contribute to the misinformation of the public, has rapidly prospered in France," the commission said. "This is an occasion to draw on the resources of language to find the equivalents in French."
Five other English phrases and their French equivalents
CELF was formed in 1996 and, along with the Academie Francaise, seeks to protect the French language.
In its role, it has proposed thousands of French alternatives for English words that have slipped into the nation's vocabulary.
Here are some of the most memorable:
Binge drinking / Beuverie express

Smartphone / Mobile multifonction

WIFI / Zone d'accès sans fil

Email / Courrier électronique

Hashtag / Mot-dièse