France prepares for a no-deal Brexit, to give UK citizens reciprocal rights
Comments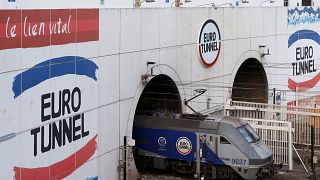 With less than six months to go until the UK leaves the EU, time is running out for a final agreement in the way Britain leaves the block — and France is readying itself for a worst-case outcome.
On Wednesday, France's European Affairs minister, Nathalie Loiseau, put forward a bill that would give the government decree powers to try to reduce the impact of Brexit.
Those powers would put in place customs controls, guarantee rights for British expats, and ensure that cross-Channel trains continue to operate.
Loiseau told reporters: "We want to reach the best situation possible with a view to - and that is quite normal - working in a spirit of parallelism and reciprocity between the status we'll give UK residents in France and the status given to EU citizens in the UK".
An official said France is safeguarding the rights of UK citizens in France, as it is hoping the UK will return the favour for its French citizens living in Britain.
She previously told Radio Classique station that no deal would be better than a bad deal and said:
Her announcement: "A lack of agreement will always be better than a bad deal that does not defend our companies."
Loiseau's comments came as the French budget minister, Gerard Darmanin, announced plans to ramp up border controls by hiring 700 additional customs officers and extra border control facilities.
Darmanin said: "The departure of our British friends from the common market will have negative consequences.
"We have to re-establish the border because, otherwise, people in the single market will not understand why companies from outside the EU's rules have access to the single market."
Separately, the budget minister told Les Echos newspaper that goods from Britain could face up to four customs checks post-Brexit, compared to having only one at the moment.
He warned that could lead to an extra two minutes per truck going through border controls, which could potentially mean long queues in ports, he said.
British Prime Minister Theresa May is also racing against the clock. On Thursday, Bloomberg reported her officials are planning to rush her Brexit deal through parliament to prevent a rebellion from her own party.