Watch: The Buttshakers perform in Euronews' studio
Comments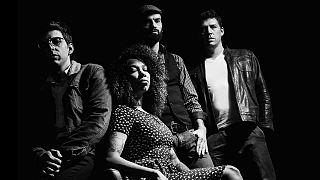 "The Buttshakers" is a French soul band that formed in 2007 currently on tour to promote their new album "Sweet Reward", released in February.
As they stop off in Lyon, the group paid Euronews a visit to answer some questions and play several songs from their impressive repertoire.
The mini-concert, organised by Francisco Marques from our Portuguese service, they follow in the footsteps of bands including the "Legendary Tigerman" and "The Gift", which previously performed in Euronews' studio.