Raw Politics: stark warnings that Europe could end up back to where it was in the 1930s
Comments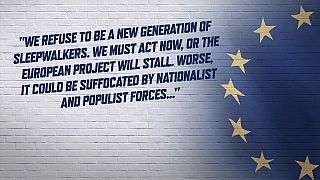 It is a powerful group, one with what it hopes will be a powerful message.
Today, current and former political leaders penned an op ed in three European newspapers warning that Europe could return to the 1930's if it doesn't stand up to nationalism.
The group includes former prime ministers from Romania and Italy, Maltese leader Joseph Muscat and Guy Verhofstadt, ALDE president and former prime minister of Belgium.
Together, they write:
"We refuse to be a new generation of sleepwalkers. We must act now, or the European project will stall. Worse, it could be suffocated by nationalist and populist forces."
Check out the video for more...