French court jails man for "cat-calling"
Comments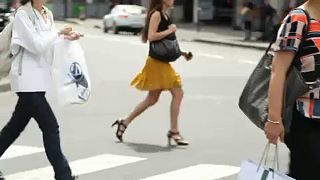 In France, a man has been jailed for three months and fined for slapping a woman's bottom on a bus near Paris and making lewd remarks about her physique.
The accused was described as "drunk" when he boarded the rush-hour bus and smacked the 21-year-old on the buttocks making an insulting comment about her breasts. A row followed with the bus driver who jammed the doors shut while police were alerted.
It's the first such action has been taken by a French court under a new law against cat-calling. The legislation seeks to deter predatory remarks and harassing actions such as wolf-whistles.
The minister behind the legislation, Marianne Schiappa applauded the bus driver's quick thinking and the court's decision on social media.