Catholic Church in Germany publishes investigation into child abuse
Comments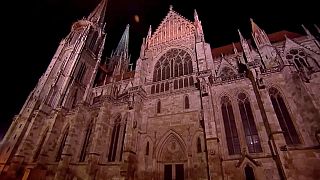 A four-year investigation into the sexual abuse of children in the German Catholic Church publishes its findings today.
The report was commissioned in 2014 by the Roman Catholic Church Bishops' conference in Germany.
It covers a seventy-decade period from the end of the Second World War.
The publication follows recent abuse scandals in the US and Chile.
It also follows a letter last month from the Pope in which he condemned the abuse of "many" children.
Details already leaked suggest that at least 1,670 church workers had been involved in the abuse of 3,677 children, more than 4% of total clergy.
The study, executed by researchers from three universities attempts to comprehend the scale of the abuse and how it was hidden.