Bill Cosby gets 3 to 10 years in prison for sex assault
Comments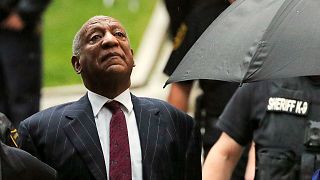 US comedian Bill Cosby has been sentenced to between three and 10 years in prison after being convicted of sexual assault.
Cosby, 81, was found guilty in April of three counts of aggravated indecent assault for the drugging and sexual assault of his one-time friend Andrea Constand at his Philadelphia home in 2004.
He was the first celebrity to be convicted for sexual abuse since the start of the #MeToo movement, the national reckoning with misconduct that has brought down dozens of powerful men in entertainment, politics and other fields.
His lawyers have vowed to appeal the conviction.