Wada lifts suspension on Russia's anti-doping agency
Comments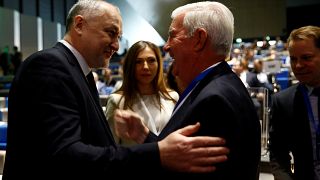 The World Anti-Doping Agency's (WADA) executive committee Thursday ended a suspension on Russia's anti-doping agency (Rusada).
A move that was opposed by top athletes, anti-doping bodies and WADA Vice-President Linda Hellelan.
The reinstatement was subject to strict conditions, according to WADA president, Sir Craig Reedie.
"This decision provides a clear timeline by which Wada must be given access to the former Moscow laboratory data and samples with a clear commitment by the ExCo that should this timeline not be met, it would support the CRC's recommendation to reinstate non-compliance," he said.
The reinstatement gave the country's suspended athletics federation hope it, too, may be reinstated, according to Dmitry Shlyakhtin, the federation's president.
Rusada was suspended in 2015 over doping that was purportedly backed by the state.
Its cover-ups of drug abuse included allegations from when the country hosted the 2014 Sochi Winter Olympics.
Some Russian track and field athletes have since been cleared to compete internationally as neutrals despite the ban.
The International Association of Athletics Federations (IAAF), the sport's global governing body, will convene in December to discuss progress made by Russia's athletics federation.