France recognises torture during Algeria war for first time
Comments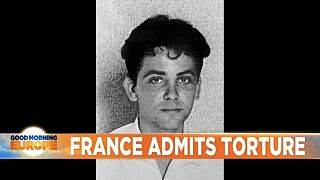 France has formally acknowledged its army's systemic use of torture in the Algerian war in the 1950s and 60s.
French President Emmanuel Macron issued the statement in the context of a call for clarity concerning the fate of Maurice Audin, an anti-colonial activist, who was tortured and killed by the French army in 1957.
Macron visited Audin's widow at her home in Seine-Saint-Denis to ask for forgiveness on behalf of the French Republic.