"Depressing and shameful" report reveals extent of child abuse in German Catholic Church
Comments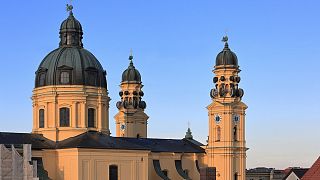 Copyright

cc Martin Falbisoner
It's a "depressing and shameful" legacy. That was the reaction of the German Catholic Church to a new report that's revealed the truly shocking extent of child abuse carried out by priests and clerics in the country.
The study, commissioned by the German Bishops conference, shows that between 1946 and 2014 more than 1600 clerics and priests had been involved in the sexual abuse of minors.
3677 children were victims - most of them boys - and more than half of them under the age of 13.
Vatican specialist Deborah Lubov told Good Morning Europe that the Church is doing more to protect children, but that bishops still need to be made more accountable.