Workers should get three-day weekend, UK union says
Comments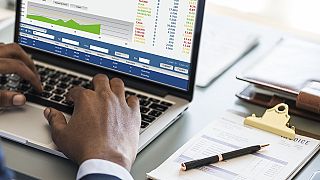 -
Three-day weekends should become the norm, Britain's leading workers' union said, arguing new technology creates enough wealth.
According to Britain's Trade Union Congress (TUC), a four-day working week without a reduction in pay in reachable before the end of the century as new technology can increase productivity while lowering the amount of time spent at work.
"In the 19th century, unions campaigned for an eight-hour day. In the 20th, we won the right to a two-day weekend and paid holidays," TUC's general secretary, Frances O'Grady, said on Monday during the organisation's 150th annual gathering.
"I believe that in this century we can win a four-day working week, with decent pay for everyone. It's time to share the wealth from new technology, not allow those at the top to grab it for themselves," she added.
Research by the union found that over 1.4 million British people are now working on seven days a week, while 3.3 million people work more than 45 hours a week. Most workers surveyed by the union said stress and long hours are their biggest concern after pay and that they would choose a four-day working week.
A majority — 51% — also said that they are worried that the benefits of new technology will be hoarded by managers and shareholders and the union also warned that the rise of the 'on-demand' economy is facilitating a revival of "old-fashioned poor employment practices" including piece-work, unpredictable hours and zero-hour contracts.
TUC pointed to Amazon, whose founder Jeff Bezos is now the world's richest man, but whose staff is highly critical of the technology giant. According to a 2017 survey by GMB, another trade union, 91% of Amazon staff would not recommend working for Amazon to a friend and 89% feel exploited.
Instead, TUC hailed the work of unions in France and Germany, which negotiated "right to disconnect" agreements with the government and companies respectively. This enables time spent working outside the employer's premises to count as working time.
At the beginning of the year, a New Zealand company trialled a four-day work week, which its CEO hailed a success.
All 230 employees of Perpetual Guardians took part in the eight-week experiment and indicators including stress levels, work-life balance and commitment to the company had significantly improved at the end of the trial. Productivity, meanwhile, had remained stable.