Norwegian minister quits post to support wife's career
Comments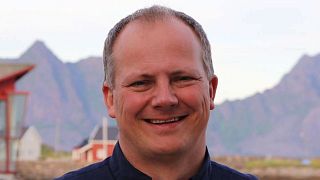 Norway's Transport Minister Ketil Solvik-Olsen has resigned from his job to support his wife in furthering her medical career, after she has was offered a position at a hospital in the US.
Explaining his decision on Facebook on Thursday, Solvik-Olsen said he had been "very lucky to have had the world's coolest job… Now it's her turn to be able to follow her dream."
The minister said he would move to the US for one year, as his wife worked at a large children's hospital in Alabama, before returning to politics in Norway.
Many social media users in Norway applauded Solvik-Olsen's decision as a victory for gender equality.
According to Norwegian media reports, fellow Progress Party politician, Oil and Energy Minister Terje Søviknes, is also set to give up his post to focus on local politics.
Norway was placed second out of 144 countries for gender equality in the World Economic Forum's 2017 Global Gender Gap Report.