New U.S. sanctions on Russia due to come into force
Comments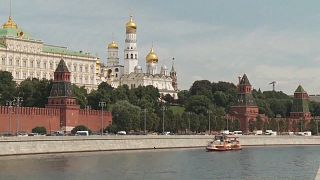 U.S. sanctions on Russia were due to come into force on Monday. The measures were announced by Washington earlier this month over the poisoning of a former KGB spy in England that has been blamed on Moscow.
The sanctions include terminating U.S. foreign assistance as well as some arms sales and financing to Russia.
The country's credit will be denied, and U.S. exports of security-sensitive goods and technology to Russia will also be prohibited.
However, government space cooperation, commercial space launches and areas covering commercial aviation safety are exempt from the sanctions. Washington says these areas are "essential to the national security interests of the United States" and shall be issued on a case-by-case basis. Sanctions will also be waived in the case of U.S. humanitarian assistance to Russia.
Former Russian double agent Sergei Skripal and his daughter Yulia were found unconscious in Britain's southwestern city of Salisbury in March. Government experts said they had been exposed to a nerve agent and held Russia responsible. Moscow denies any involvement.