British government publishes no-deal Brexit guidelines
Comments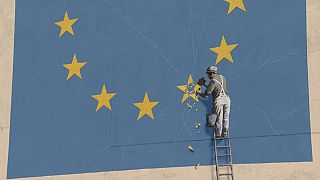 Britain's Brexit minister has given his reaction to new government papers outlining the impact to the country if it crashes out of the EU without a deal.
The papers suggest there would be a mass of red tape to contend with and costly delays at the border.
And it's targeted at industries of all kinds, from medicine and farming to nuclear power and food production.
"Let me be clear about this: this is not what we want, this is not what we expect. But we must be ready," Dominic Raab said.
A no-deal scenario would see Britain's economy reverting to World Trade Organisation rules and that would result in higher tariffs.
Already the government is ensuring an extra six-week stockpile of medicines. At the moment drugs are regulated by the EU and there's uncertainty over who would take over that critical role.
Air travel is another big headache with the possibility that flights between the EU and the UK would cease, at least temporarily.
Raab said the vast majority of consumers would not immediately be affected, but the government paper on banking said Britons will have to pay more to make card payments in the
EU and businesses on the continent could be cut off from investment banks in London if there is a no-deal Brexit.
More than a million Britons living abroad may not be able to access their UK bank accounts to receive pensions and salaries, the document said.
The biggest fear perhaps is that seaports such as Dover will clog up as trucks with goods are slowed down by customs red tape at the border.