EU and Eastern European migration to UK falls to record lows
Comments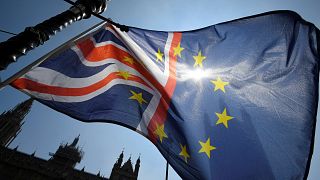 Fewer EU citizens migrated to the UK in the year to March 2018, and more nationals from eight Eastern European member states left the country than those who entered for the first time in 10 years, according to data released by the Office for National Statistics (ONS) today. 
The figures show 87,000 more EU citizens stayed in Britain versus those who left, down from 123,000 a year earlier. It is the lowest net migration figure since the year ending in December 2012. 
Fewer citizens from eight Eastern European countries, which joined the bloc in 2004, also stayed in the UK. They include the Czech Republic, Estonia, Hungary, Latvia, Lithuania, Poland, Slovakia and Slovenia.
"These figures are nothing to celebrate, and given businesses are facing record skills gaps at every level it's disappointing to see the decline in people from Europe coming here to work," said Jane Gratton, the head of business environment and skills at the British Chambers of Commerce.
The number of EU nationals relocating to the UK has declined since June 2016, when 52% of Brits voted to leave the bloc in the EU referendum. Anti-migrant sentiment, which inspired pro-Brexit Nigel Farage's 'Breaking Point' poster, became symbolic of the leave campaign.
Yet the number of non-EU migrants settling in Britain in the year to March 2018 stood at 235,000 – a record high. In total, 271,000 more people stayed in the UK versus those who left, maintaining a positive trend in overall migration.