Romania protests 'a failed coup' says head of ruling party
Comments
By Reuters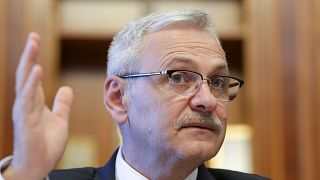 -
The head of Romania's ruling party has described street protests earlier this month as a "failed coup."
Liviu Dragnea, the leader of the Social Democrat party (PSD) said the country's president, Klaus Iohannis had encouraged the protestors by criticising the police response which left hundreds of demonstrators injured.
Around 100,000 protestors, many having returned from abroad, took to the streets on the weekend of August 10 to voice their opposition to the government. Police responded with tear gas and water cannon.
In an interview with the Antena 3 TV station, Dragnea, who was sentenced in June to three and a half years in prison for inciting other to abuse of office, said he would like to impeach Iohannis.
Dragnea is appealing the charges against him. He is barred from becoming prime minister because of a previous conviction for electoral fraud. His party has repeatedly sought to relax corruption laws, claiming that prosecutors are politically motivated.
Dragnea also said, without providing evidence, that he had been at the centre of an international assassination attempt last year, funded by a "person who is famous" whom he declined to name.