Italian actress Asia Argento denies sexual assault
Comments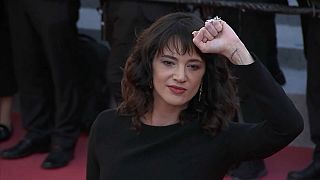 Italian actress Asia Argento has denied an accusation of sexual assault by actor Jimmy Bennett.
The leading member of the #MeToo movement claims her partner Anthony Bourdain only made a payment of 380,000 dollars to Bennett last October to help him through financial problems.
Argento said "I am deeply shocked and hurt by having read news that is absolutely false. I have never had any sexual relationship with Bennett"
The claim first appeared in the New York Times on Monday. Bennett says he was 17 when it happened in a hotel room in Southern California in 2013.
Argento was one of the first to speak out about producer Harvey Weinstein, who's now accused her of a "stunning level of hypocrisy."