CCTV shows moment of Genoa bridge collapse
Comments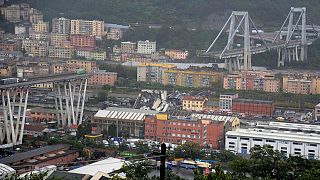 New footage shows the moment the Morandi Bridge collapsed in Genoa on August 14, which has claimed at least 43 lives.
The cause of the bridge collapse is under investigation.
Italian Prime Minister Giuseppe Conte has declared a 12-month state of emergency in the region, and pledged €5 million of government funds for the area.