Greece: Bailout exit day looms for the Eurozone's most heavily indebted member state
Comments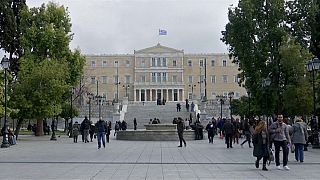 After nearly nine crisis-filled years, relentless austerity and four governments.....
Greece will exit its third bailout programme on Monday.....
The Eurozone's most heavily indebted member state has borrowed more than 288 billion euros - the biggest bailout in global financial history – at rock-bottom interest rates.
Now, the country's creditors believe Greece is able to stand on its own two feet.
So will Bailout Exit Day be a new beginning for Greece?
Our correspondent in Athens, Fay Doulgkeri, reports on how business owners in Greece have responded to the crisis. You can see her report in the video above.