Off-the-shelf wifi could detect weapons and bombs in public places, study says
Comments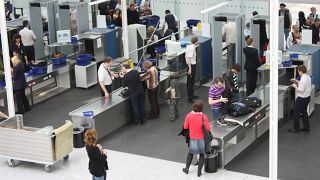 -
Ordinary wifi could be used to detect weapons and bombs in public areas, a new study has found.
According to researchers at Rutgers University in New Jersey, US, wireless signals can penetrate bags to get the dimensions of dangerous metal objects, including weapons and batteries for bombs, as well as estimate the volume of liquids such as chemicals for explosives.
Tests with 15 types of object and six types of bag had a 99% accuracy rate for dangerous objects, 98% for metal and 95% for liquid — although it dropped to 90% when the objects were wrapped.
The system requires a WiFi device with two to three antennas that can be integrated into existing WiFi networks. Researchers say it would provide a low cost way of protecting the public in places such as schools, airports, stadiums, museums and theme parks.
"In large public areas it's hard to set up expensive screening infrastructure like what's in airports," said Yingying Chen, co-author of the study and professor at Rutgers-New Brunswick's School of Engineering.
"Manpower is always needed to check bags and we wanted to develop a complementary method to try to reduce manpower."
The WiFi system could also ensure that privacy is respected.
Students at the Marjory Stoneman Douglas High School in Florida were forced to carry transparent backpacks on campus after 17 people were killed in a shooting in February. The team behind the research said such measures not only "infringe privacy" but may not be "effective in preventing future attacks."
"This could have a great impact in protecting the public from dangerous objects," Chen said.
The peer-reviewed study received a best paper award at the 2018 IEEE Conference on Communications and Network Security on cybersecurity.