Legendary Soviet writer Eduard Uspensky dies in Moscow aged 80
Comments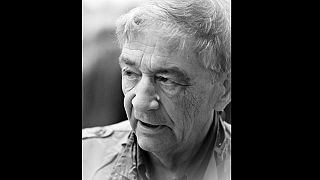 Russian writer Eduard Uspensky has died aged 80 in Moscow.
Best known for writing children's books, his most celebrated characters were the duo Cheburashka and Crocodile Gena — two animal friends.
In the 1970s, he wrote the book "Uncle Fyodor, dog and cat", which formed the basis for three animated films.
In addition to children's books, Uspensky also wrote plays and poems.
He was one of the creators of the television programmes "Good Night, Kids!" and "In our harbour came ships", the latter of which won the TEFI prize in 2000.
Uspensky also appeared on TV and radio when he wasn't writing or producing.
He was born in the suburbs of Moscow into a Russian family.
Local media said he died in a country house in Puchkovo in Moscow Oblast, west of the capital.
The celebrated author had reportedly been seriously ill in the last few years.
Social media users have been posting tributes to the writer.