Malta agrees to let rescue ship dock before sending migrants elsewhere
Comments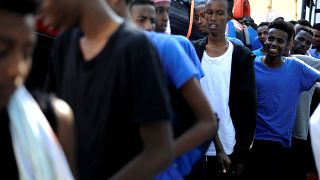 Malta has agreed to let the Aquarius rescue ship dock, but will not take in any of the migrants on board.
The country's decision ends a standoff which threatened to repeat a previous incident where the Aquarius was stranded for days when EU nations refused to open their ports.
"Malta will be making a concession allowing the vessel to enter its ports, despite having no legal obligation to do so," a government statement read.
The 141 migrants picked up at sea will be sent on to France, Germany, Luxembourg, Portugal and Spain, the statement continued.