Two-dozen residents in one town claims master painter Caravaggio is their ancestor
Comments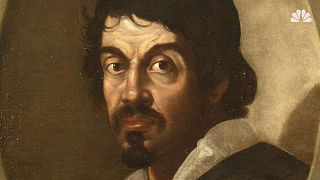 Around two dozen people in the town of Caravaggio, Italy, are apparently related to the renowned 16th century artist. 
The discovery of some bones in a small cemetery in the 1950s helped to reveal these branches of his family tree.
"I was born and raised in the town of Caravaggio, and I – like every other Merisio – am convinced that I am related to the great painter," says 87-year-old photographer Pepi Merisio.
Caravaggio, born Michelangelo Merisi in 1571, is famed for his dramatic use of lighting in his paintings. 
His life was equally remarkable: he had been arrested several times for getting into fights and had even killed a man in a brawl, prompting him to flee to Naples after he was sentenced to death. 
He also died young, at the mere at of 38, and he had neither married nor left behind any known children. 
So how could he be the shared ancestor of so many people from his hometown?
Discover the story of Caravaggio and his purported descendants in the video player, above.