BMW recalls 324,000 vehicles after fire concerns
Comments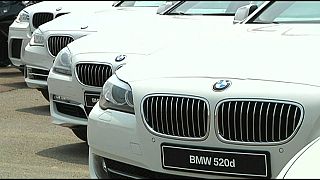 Luxury carmaker BMW is recalling around 324,000 diesel vehicles in Europe, to fix a technical fault that's caused 27 engine fires in South Korea, as reported by German newspaper Frankfurter Allgemeine Zeitung.
On Monday, the company announced it would be recalling 106,000 of the vehicles from South Korea, following the spate of fires in the country earlier this year.
BMW's South Korean unit apologised for the incidents, with the country's transport ministry estimating the number of car fires to be 27. It's prompted a government probe and resulted in a major backlash from consumers.
BMW says it will launch a recall of 106,000 diesel vehicles, including the 520D, starting from August 20th, citing defects in the exhaust gas recirculation system as the root cause of the fires.
Legal action "if needed"
Last week, South Korea's Transport Minister Kim Hyun-mee said the country would investigate the case in a "thorough and transparent manner" and take legal action if needed. The government launched the probe into the affected models on July 16th.
A total of 13 South Korean owners of BMW vehicles filed a class action lawsuit against the German automaker on Friday, August 3rd. They said they could not drive their cars out of fear the faulty part could catch fire, Yonhap News Agency reported.
BMW, which trails only Mercedes in imported car sales in South Korea, saw sales more than double to 59,624 vehicles last year, from five years ago.
Images and videos of BMW sedans engulfed in smoke or gutted by fires caused alarm among drivers.