The ones that got away: dramatic police chase on River Thames
Comments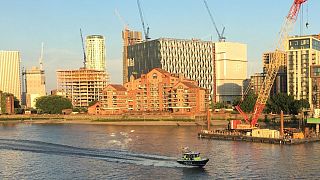 Many Londoners thought they were watching the filming of an action movie on Friday evening, as four jet-skis raced up the River Thames with police boats in hot pursuit,
But this was a real-life drama, that ended with the bad guys getting away.
The chase began at about 6.30pm as the jet-skis were spotted racing from the Canary Wharf business district towards Central London, home to Britain's Houses of Parliament and a number of other key landmarks.
The Metropolitan Police said its Marine Unit had responded to reports of jet-skis speeding along the river.
It said the police boats were able to make the jet-skis change course but that they then abandoned the chase for safety reasons.