Plane with 103 on board crashes in Mexico; everyone survives
Comments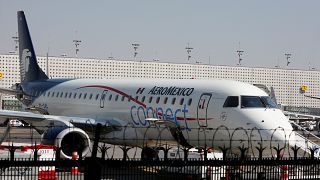 An Aeromexico-operated Embraer aeroplane with around 103 passengers and crew on board has crashed in Mexico.
Embraer has deployed technicians to the crash site in the city of Durango, where the jet hit the ground shortly after takeoff at about 4pm local time on Tuesday.
Durango governor Jose Rosas Aispuro said there were no fatalities, but 49 people had been hospitalised in the aftermath of the incident. He added that the pilot and one passenger remained in "critical but stable condition".
He described the crash as a "lamentable accident" which would be confirmed in an ensuing investigation.