Easter Island restricts tourists visits
Comments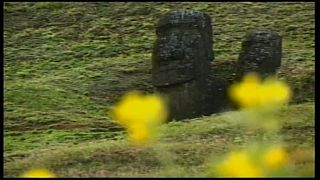 Tourists wanting to visit Easter Island from August the 1st, will only be able to stay a maximum of 30 days.
The island's mayor, Petro Edmunds has reduced the number of days from 90 because, he says, foreigners are "damaging the local idiosyncrasy".
It's an attempt to reduce the negative impact of tourism on such a tiny island.
Easter Island is 3,500 kms from the coast of Chile. In 1888 Chile annexed the territory and is now wanting to look after the fragile island.
In a 2017 census, it showed over 7,000 (7,750) people living there which is double the population from the previous 20 years.